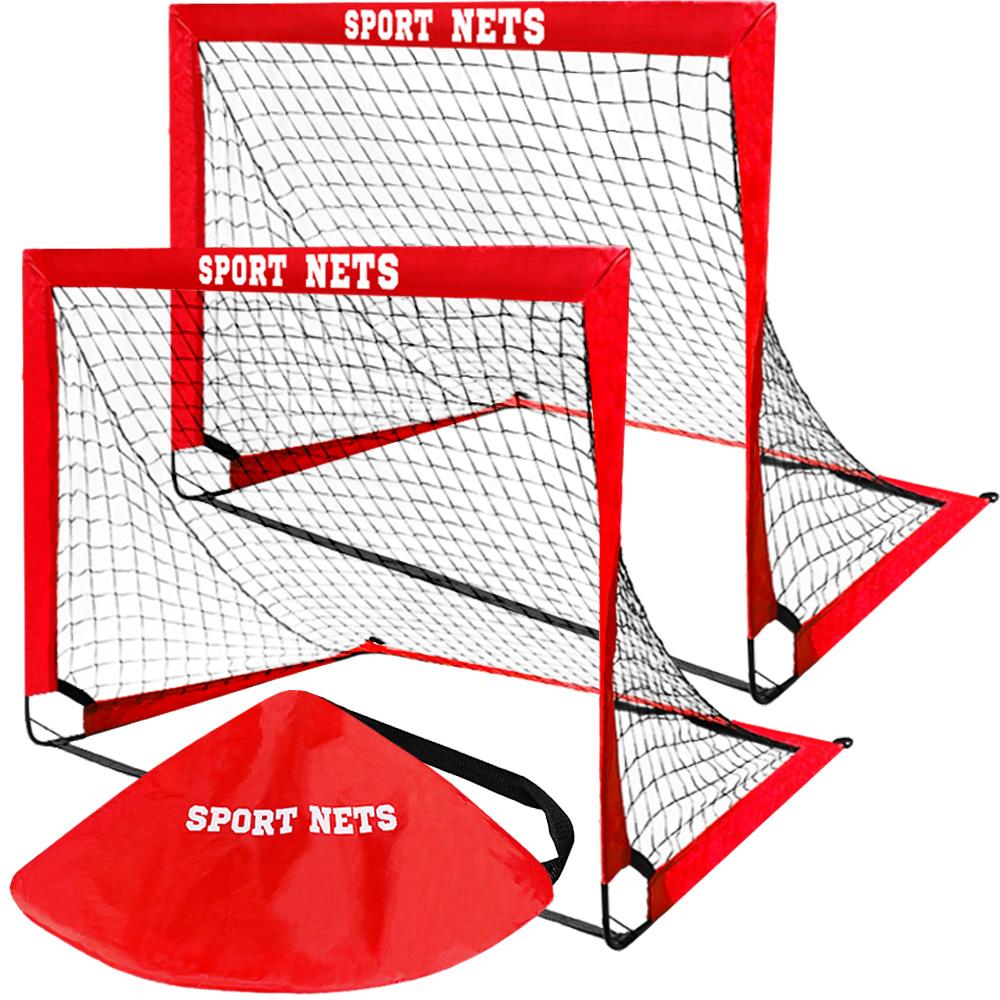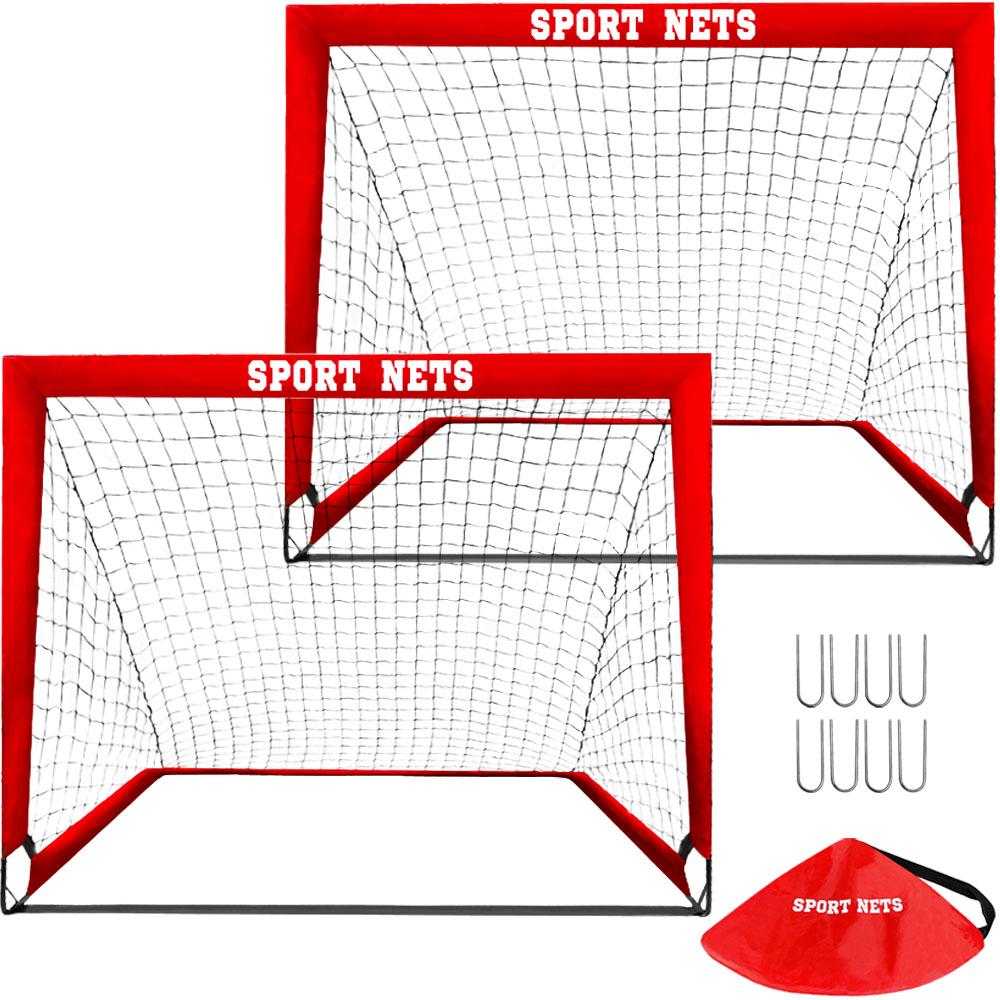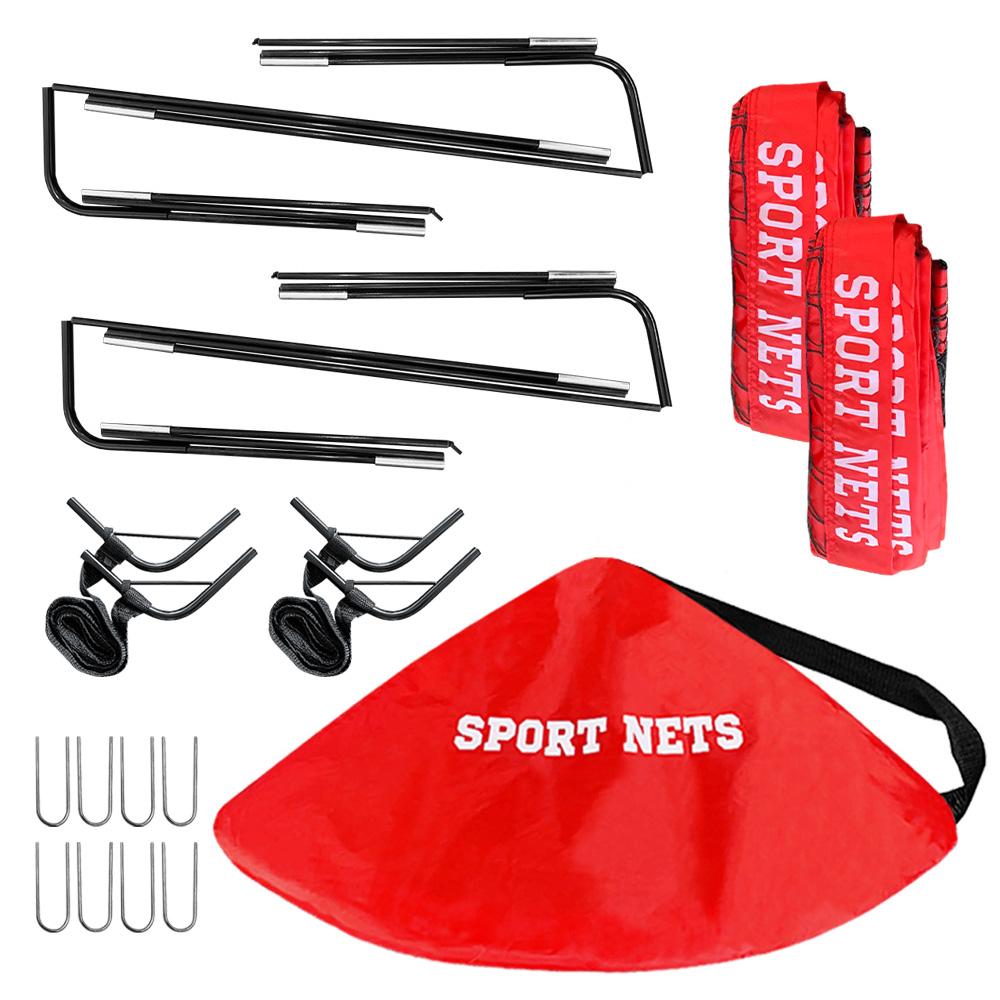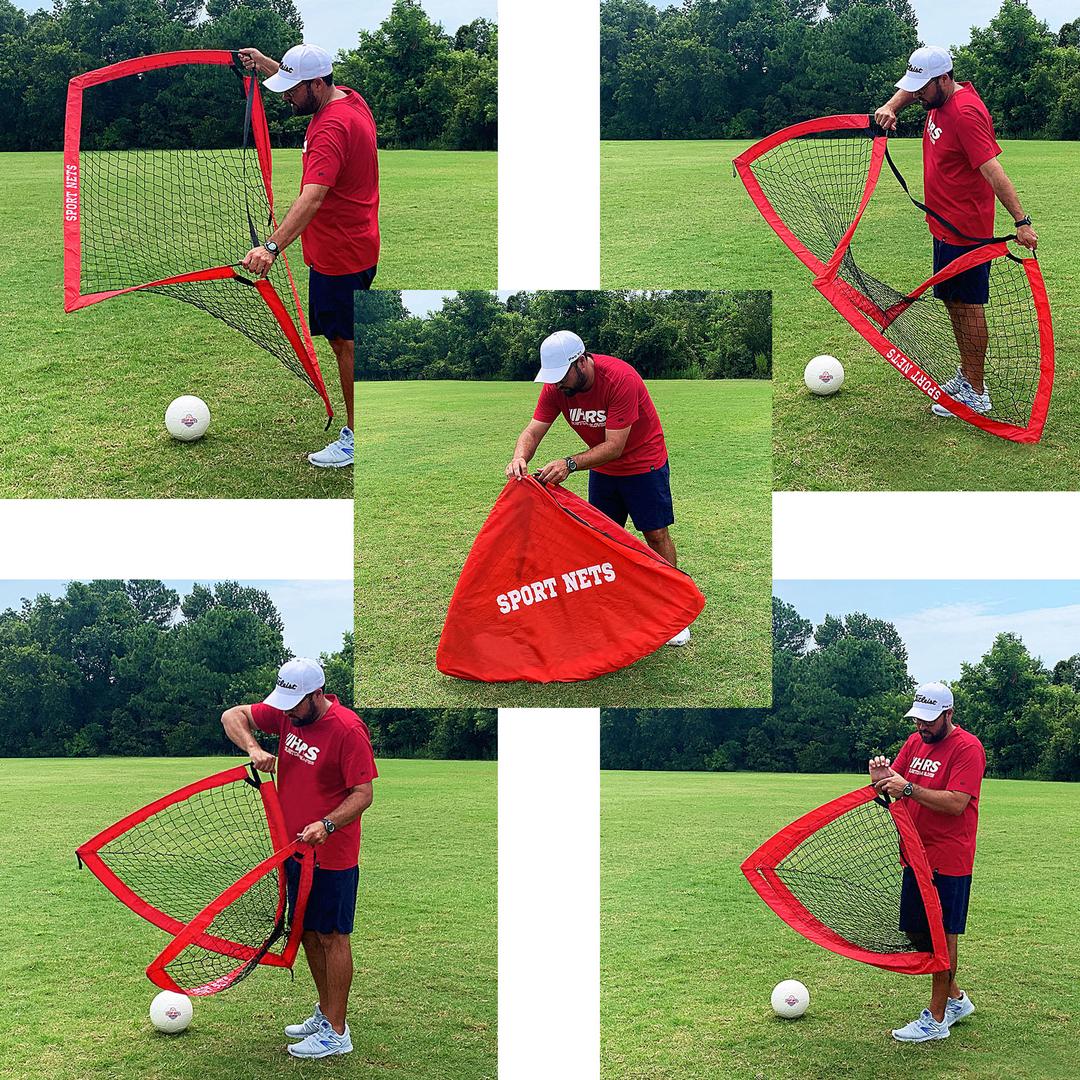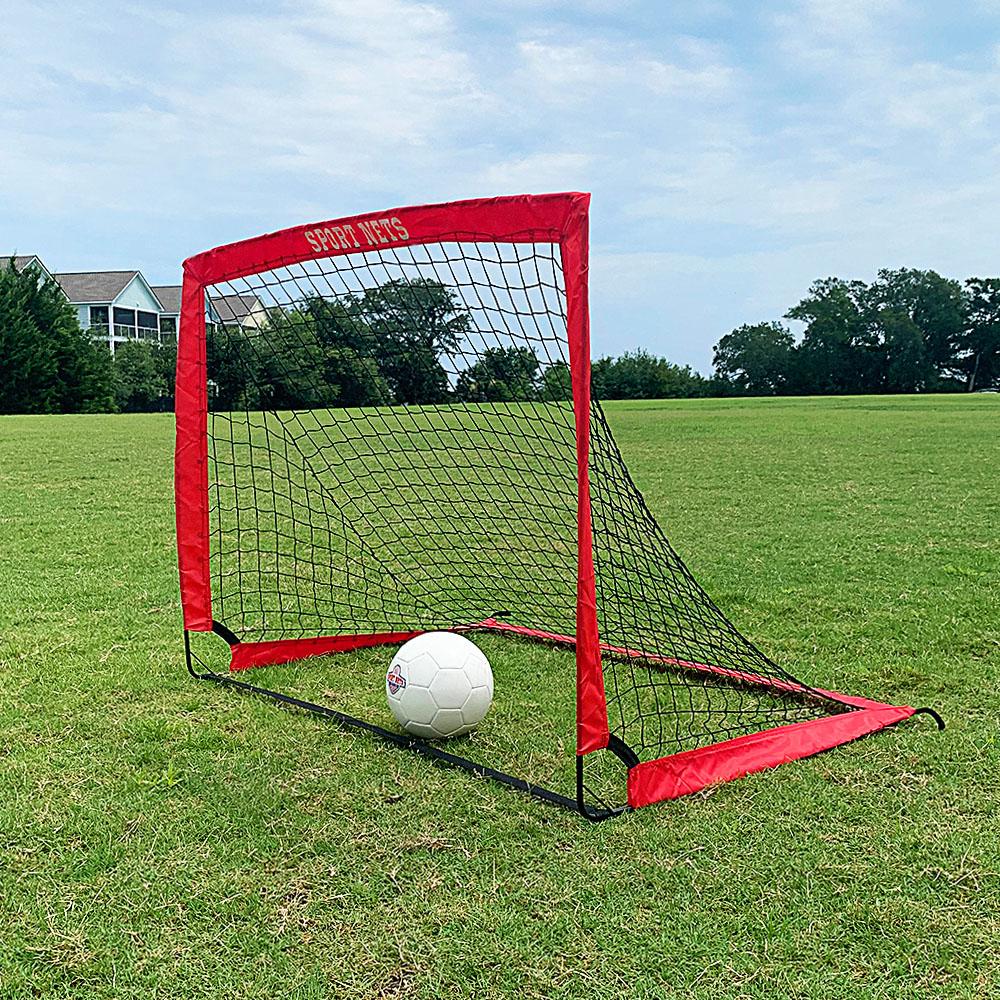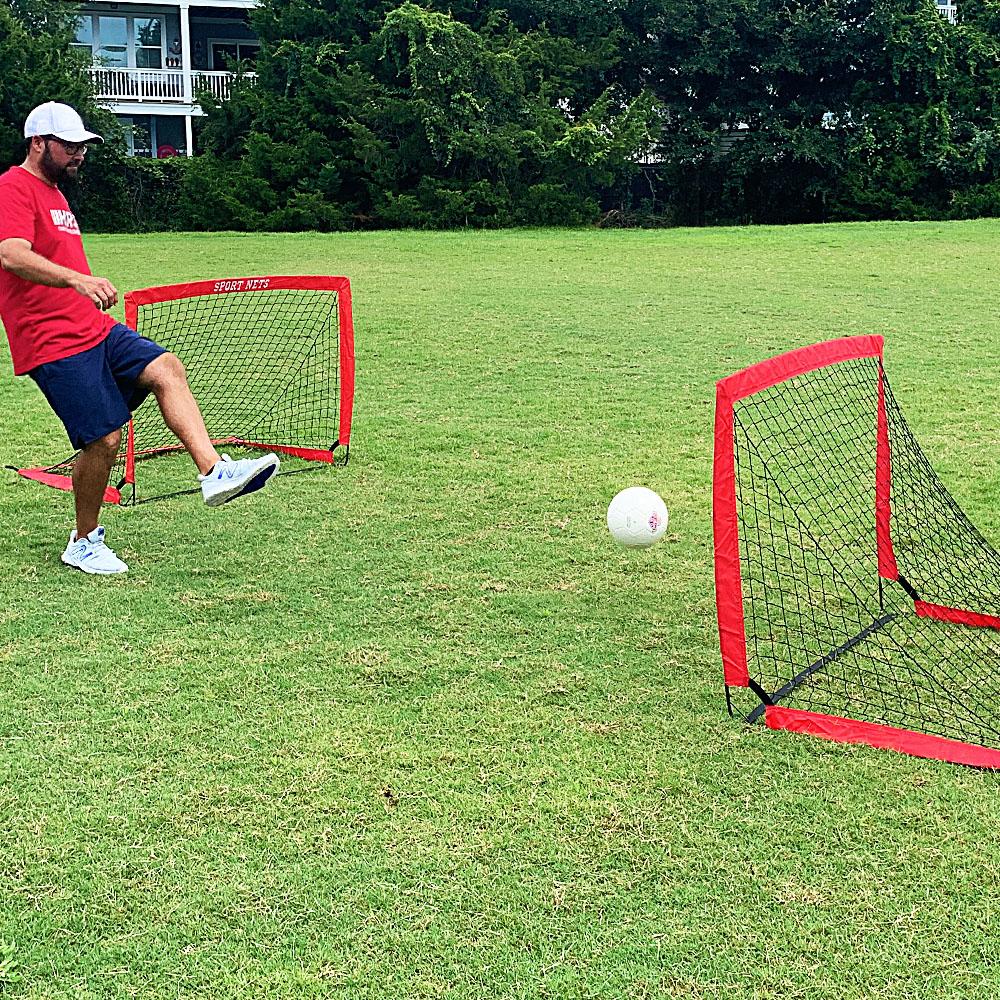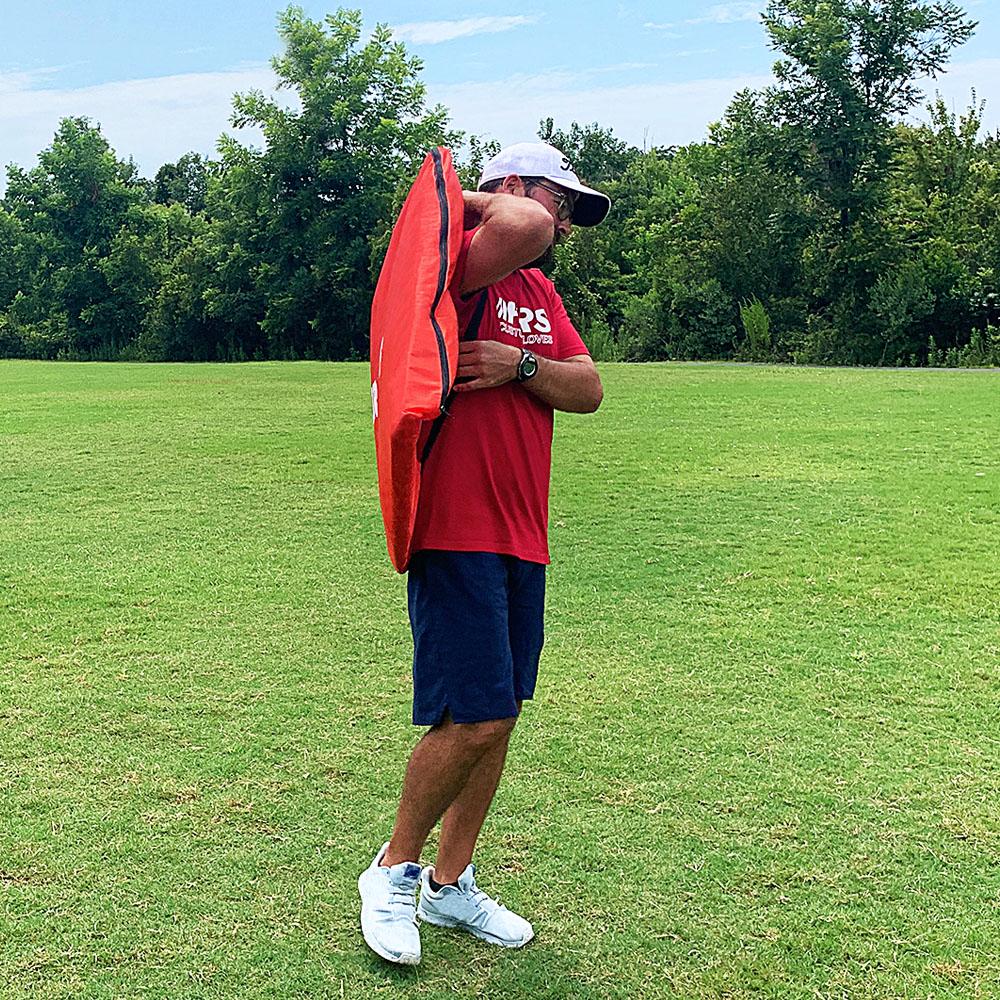 Portable Pop Up Soccer Goals - Great For Backyard, Fields or The Beach
EASY SETUP & TAKE DOWN - No assembly required. Twist and pop the portable soccer goals open. Take down is a breeze, just twist the corners and the nets will fit in the carry bag.  Setup and take down goals in seconds.

POP UP SOCCER GOAL INCLUDES - 2 Pop Up Goals with ground stakes, Carry Bag

BEST USE FOR GOALS - Soccer Practice, Backyard Soccer Drills, Pick Up Soccer Games.

LIFETIME WARRANTY - We are located in the United States with US Customer Support. Satisfaction guaranteed.

SOCCER GOALS AVAILABLE IN 2 SIZES - 3'x4' / 3'x5' 

EASY SETUP & TAKE DOWN - No assembly required. Twist and pop the portable soccer goals open. Take down is a breeze, just twist the corners and the nets will fit in the carry bag.  Setup and take down goals in seconds.

POP UP SOCCER GOAL INCLUDES - 2 Pop Up Goals with ground stakes, Carry Bag

BEST USE FOR GOALS - Soccer Practice, Backyard Soccer Drills, Pick Up Soccer Games.

LIFETIME WARRANTY - We are located in the United States with US Customer Support. Satisfaction guaranteed.

SOCCER GOALS AVAILABLE IN 2 SIZES - 3'x4' / 3'x5'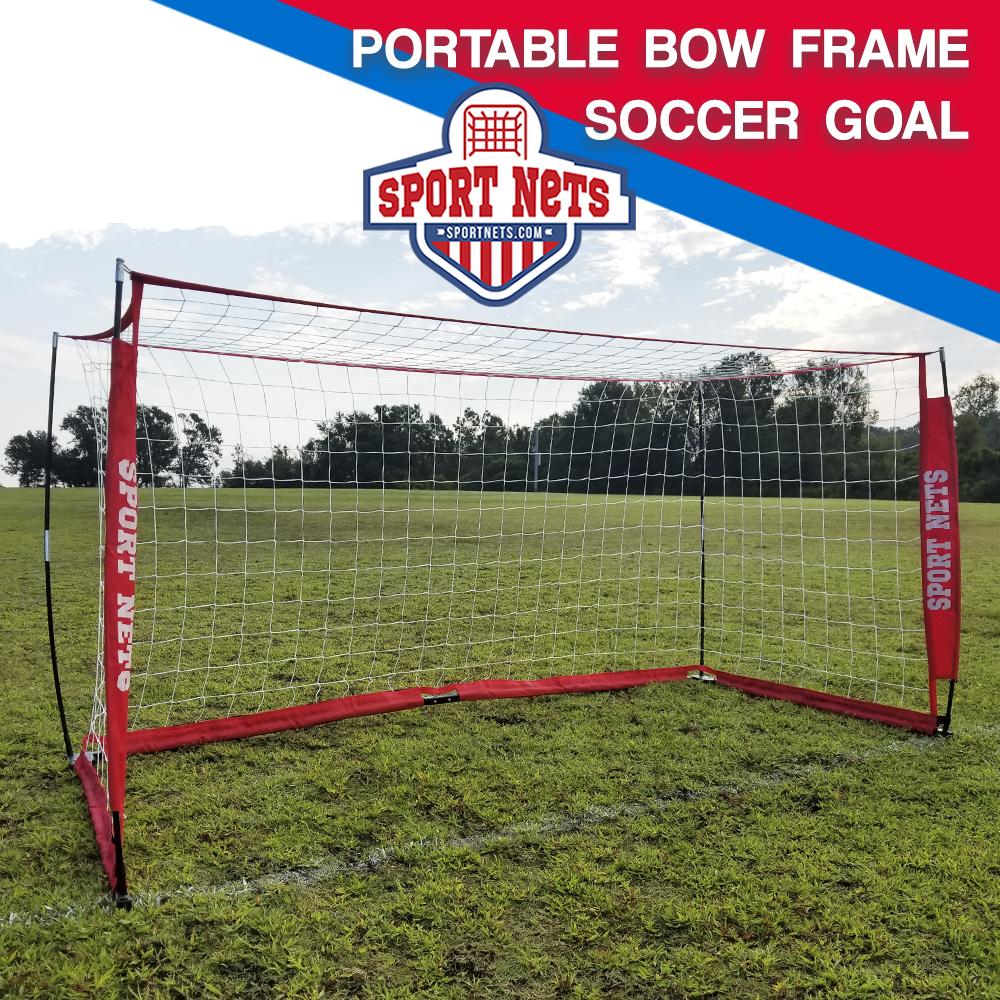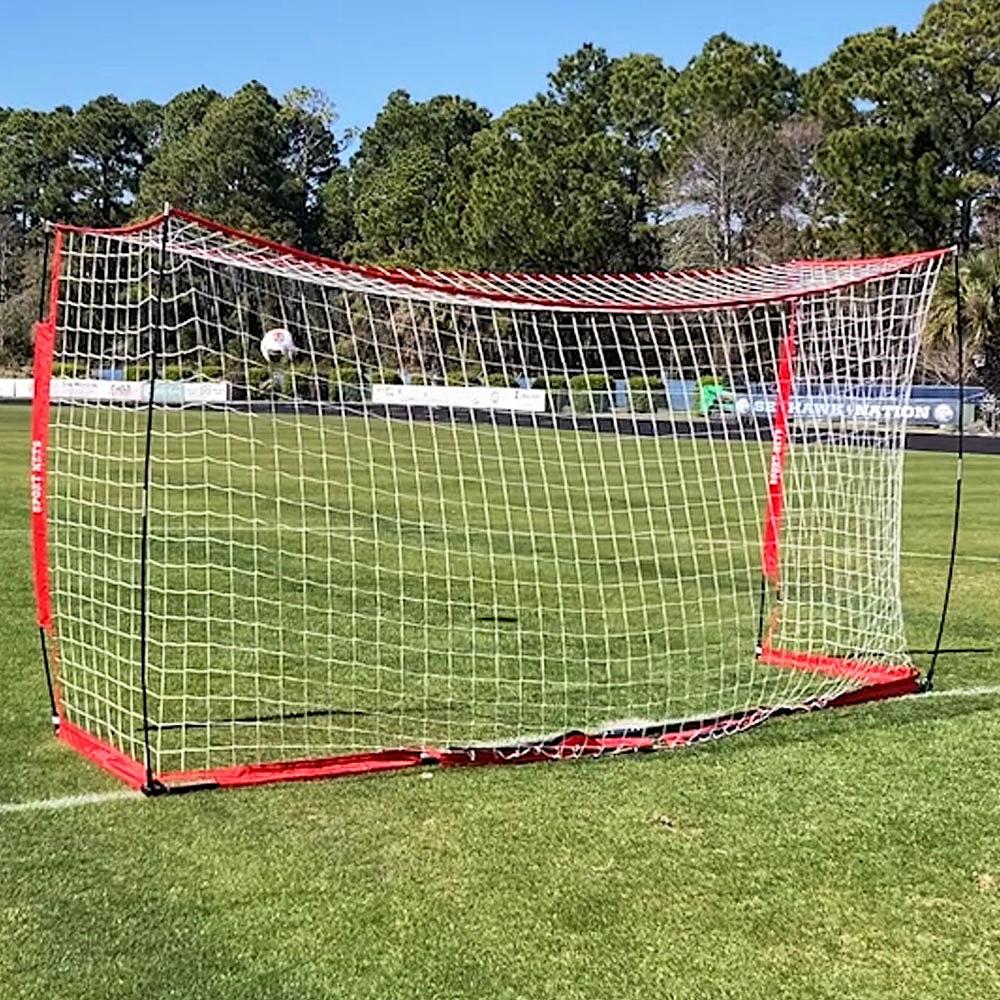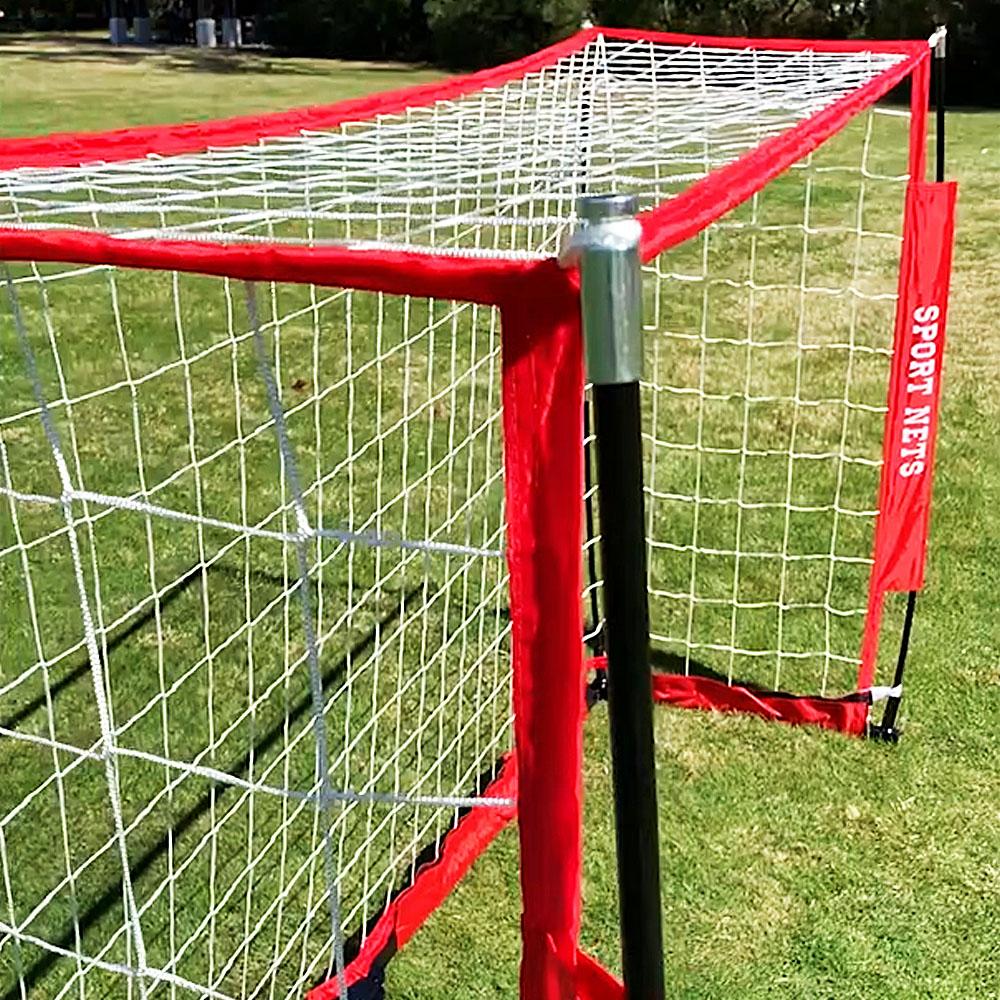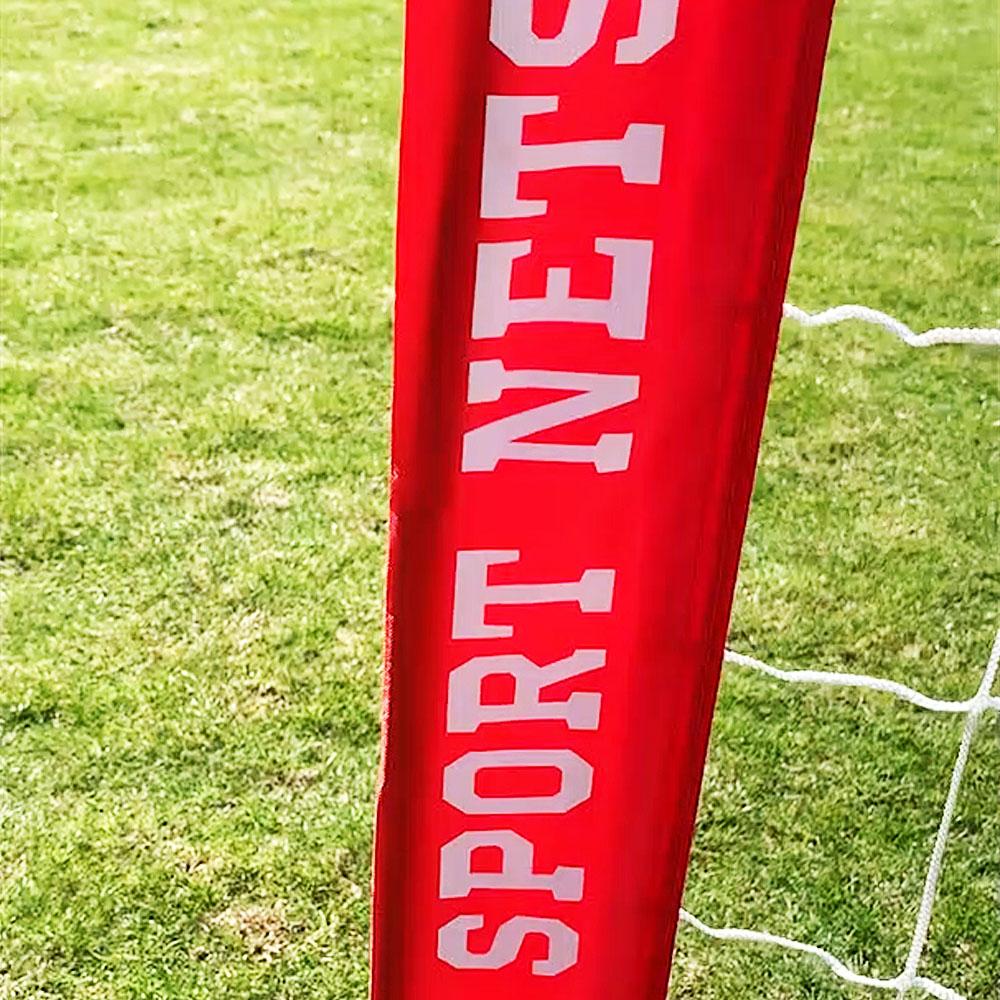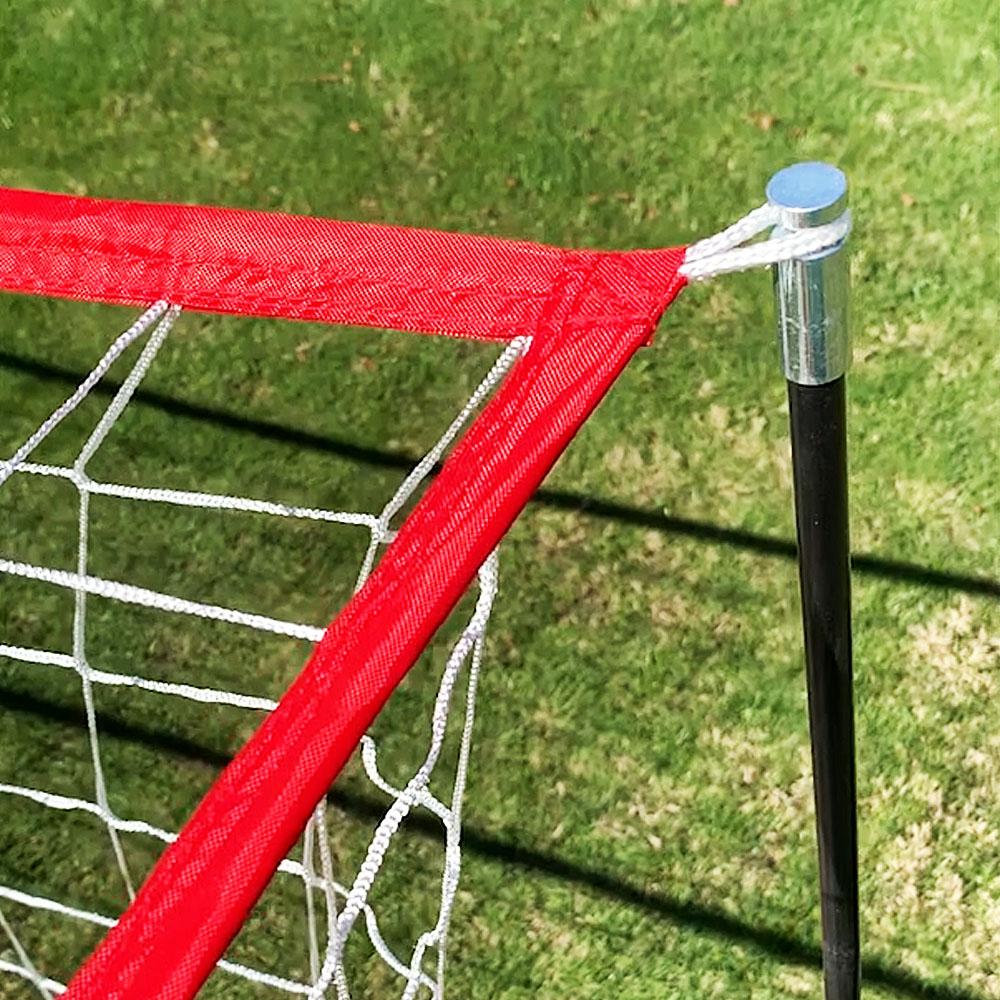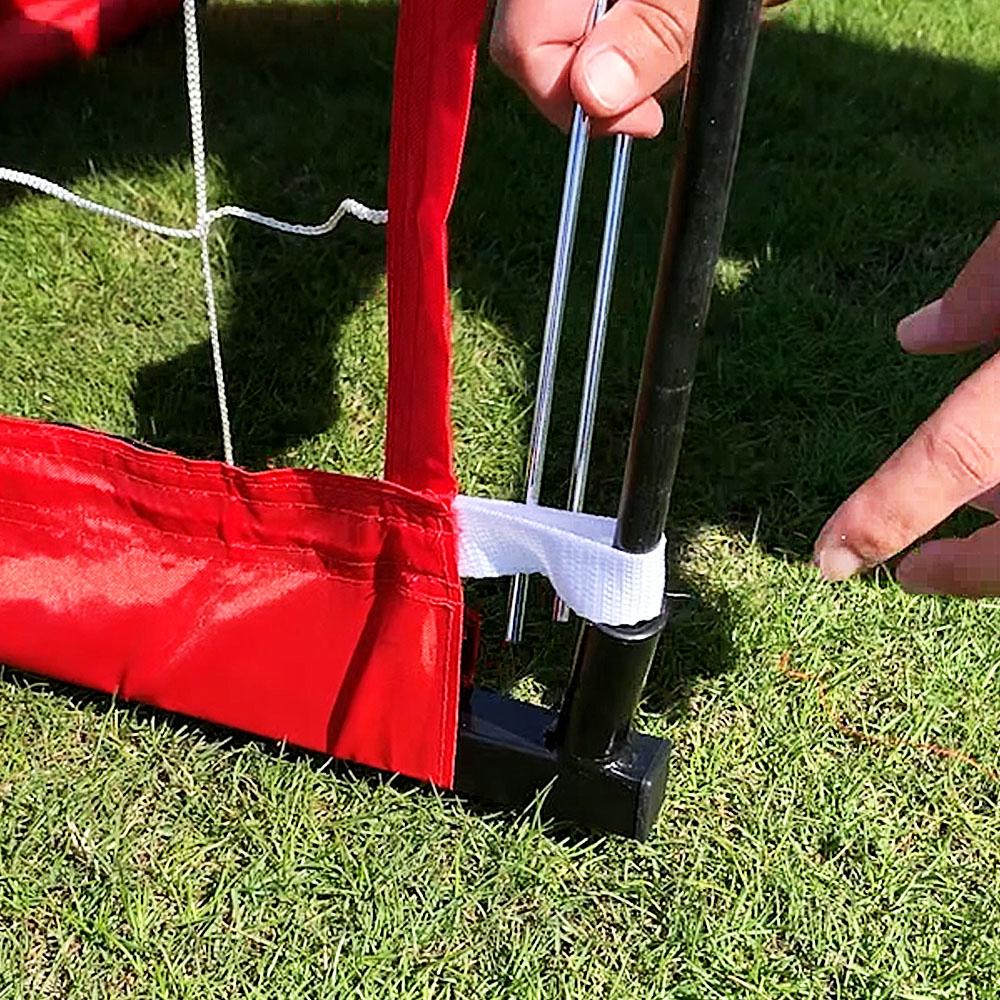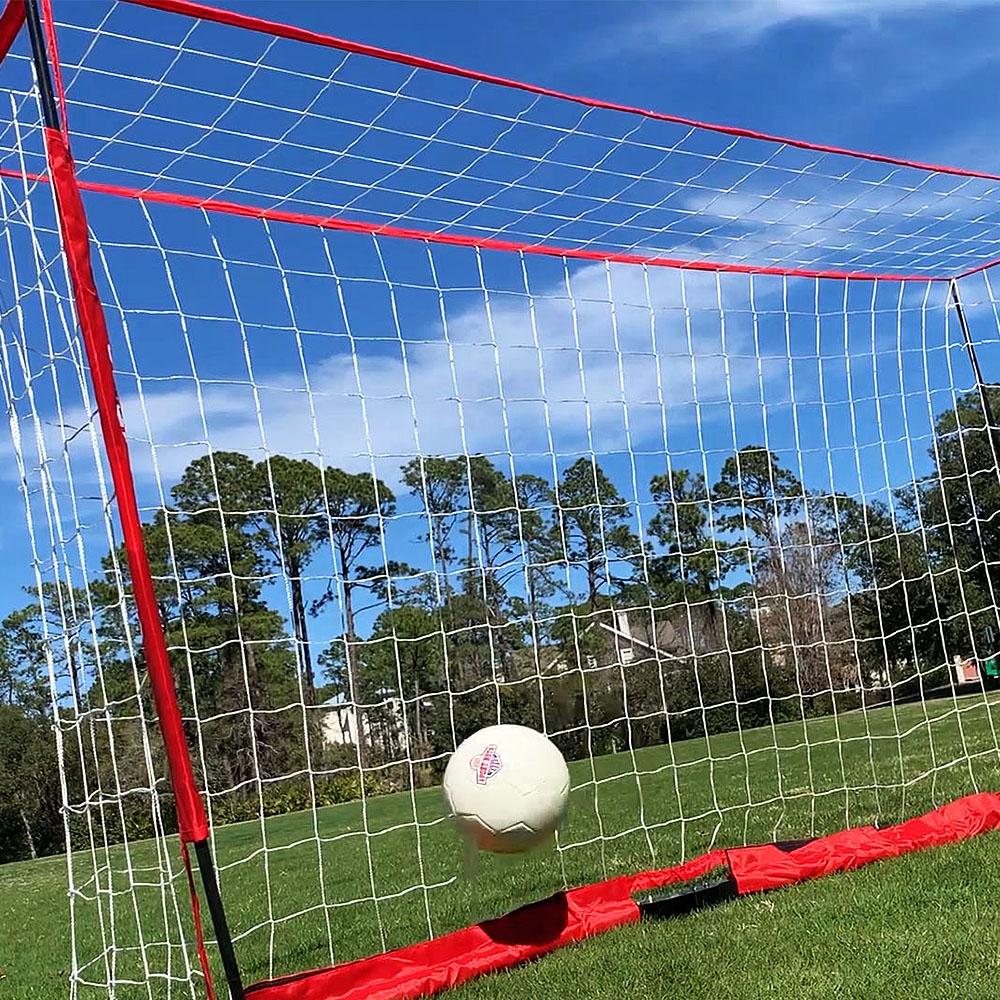 Portable Bow Frame Soccer Net With Carry Bag
Great soccer goal for the team, backyard, park, beach or field practice
Simply setup your frame in a few minutes, slide the net on and your goal is ready
High quality knotted net with extremely durable frame for a lifetime of practice
Comes with carry bag for easy travel
Available in 4 sizes

Great soccer goal for the team, backyard, park, beach or field practice
Simply setup your frame in a few minutes, slide the net on and your goal is ready
High quality knotted net with extremely durable frame for a lifetime of practice
Comes with carry bag for easy travel
Available in 4 sizes
See what other people are saying...
★ ★ ★ ★ ★
I never write reviews but this product definitely deserves one. I searched extensively for 2 portable 4'x8' soccer nets that looked sturdy and would not break the bank. I bought 2 of these and put them up in the backyard which is pretty open even to the neighbors. It became an instant hit with neighborhood kids and adults. I'm surprised how hard you can take a shot into the net and it won't move. No regrets with this purchase at all.

- Mario D.
★ ★ ★ ★ ★
These are amazing. They're sturdy and were a good price. We needed a way to practice at home and these have been a good investment so far. I love that they fold up so easily for storage.

- Tamara
★ ★ ★ ★ ★
My kids love these and they are really easy to set up and put away. I love the easy carry bag too! Good size for my 7/10/12 yr olds

- Saiz
★ ★ ★ ★ ★
We purchased a few other goals. None of them worked/held up to my 12 year old soccer player. This one has been wonderful. Easy set up and take down. Very sturdy. Very happy with our final purchase.

- Nicholas M.
---
Don't Take Our Word For it! Here's What Our Customers Think:
"The net is excellent! My boys haven't quit practicing since we received it! Thank you! "

- Tabitha S.

"...I enjoyed the easy ordering process; it arrived expediently as well. Set up/take down is less than a minute (which is great when you're backed up on practice fields' schedules). I use it for tee work, of course; but I have used it for everything from outfielders hitting cutoffs to infielders throwing accuracy to pitchers working on pickoffs and starting double plays... "

- Matt P.

"I purchased your net with tee for my 12-year-old daughter. She plays travel softball and her coach has one similar. It's a quality product, easy up and down, storage bag is great for transporting too, even the tee fits in it. .. "

- Melanie H.