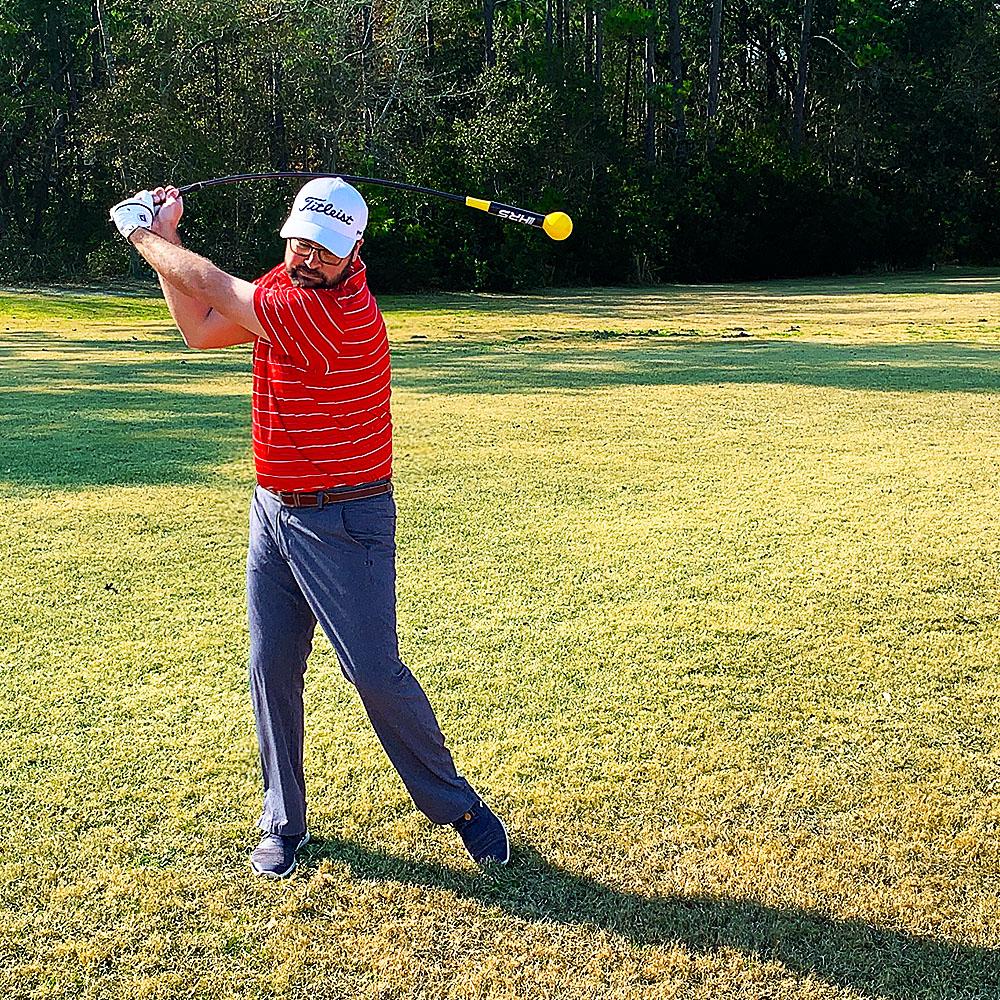 Golf Swing Trainer
HRS Golf swing trainer is made with a long-lasting, high-quality flexible shaft and weighted head built to withstand repeated swings. 
Golf swing training aid for men & women, left & right handed golfers
Improve your timing and tempo
It has an ergonomically designed handle with an advanced non-slip grip for extra comfort while practicing
Available in 2 sizes: 40 inches and 48 inches
The 40-inch golf swing trainer is recommended for anyone under 5'6" or beginner to intermediate level golfer. The 48-inch trainer is intended for golfers who are 5'6" or taller or are more advanced in golf.
Get instant feedback, enhance flexibility, balance, strength, and control, and eliminate flaws in your swing. With our swings golf trainer tool, you can improve your golf game, range of motion, muscle memory, and avoid injury.
Practice daily at home or before your tee time, at the course or range. 
---
Don't Take Our Word For it! Here's What Our Customers Think:
"The net is excellent! My boys haven't quit practicing since we received it! Thank you! "

- Tabitha S.

"...I enjoyed the easy ordering process; it arrived expediently as well. Set up/take down is less than a minute (which is great when you're backed up on practice fields' schedules). I use it for tee work, of course; but I have used it for everything from outfielders hitting cutoffs to infielders throwing accuracy to pitchers working on pickoffs and starting double plays... "

- Matt P.

"I purchased your net with tee for my 12-year-old daughter. She plays travel softball and her coach has one similar. It's a quality product, easy up and down, storage bag is great for transporting too, even the tee fits in it. .. "

- Melanie H.